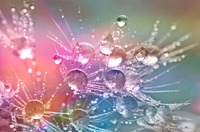 Feminine Health Caring Seminar - Base
A weekend focused at health-supportive process for those parts and systems of our bodies, which create an anchor, our base for femininity, but in our daily routines they might be somewhat overlooked. Above all we will work with lymphatic and hormonal system, breasts and womb with ovaries. Techniques: lymphatic drainage combined with conscious touch and movement. Stress-releasing massage meetings. Bringing awareness inwards, reading our inner impulses. For women who would like to follow the path of bringing their physical and energetic system in tune. For beginners, as well as for advanced.
23. - 25. 10. 2020 Vienna - Brunn am Gebirge, in English
25. - 28. 9. 2020 Nové Hrady, in Czech

Into the Depth of Feminine Sexuality 1 - Melting
Starting to read the manual to your very own inner compass - Yoni. By Yoni I mean all of her, also genitals inside of the body plus whole area which she feels belongs to her territory, like hips, lower bottom, lower belly, breasts and more. Yoni is also part of hormonal system, which can be understood as communication channel with our Higher Self. Which means: lively Yoni = lively communication with our inner lead. We will work with whole-body Yoni healing. Non sexual conscious touch for our intimate areas. Finding a tender way to intimacy with yourself.
If you wish to explore healing and transformative potential of your life force (your sexual energy), and you would like to experience conscious healing touch within a purely womens gathering, then these gentle steps might be the right path for you. To take part at the Health Caring Seminar - The Base beforehand could be an advantage.
26. - 28. 6. near Vienna, English

Into the Depth of Feminine Sexuality 2 - Awakening Life Force
...and how to direct it. Rebirth, reconnection with the source. Restart of life force. Dynamic work with body and energy. The overall intention of this seminar is to support fulfillment of our incarnation. We are going to invite our sexual energy also into higher energetic centres, where it can support our visions, our life purpose. Building up space of self-responsability. Continuing the path of reading and following our inner compass in daily life.
There is a specific approach to food at this seminar: vegetarian light-to-digest meals, plus we skip certain stuff - stimulants. Like black tea, coffee, unnecessary sugar, cigarettes. It is an offer (not a total no) and it has a deeper meaning - this would make it easier for you to perceive yourselves. The above mentioned substances influence our hormonal system in an artificial way. And that is why when we take them, it is more difficult to distinguish between inner impulses, messages, which are based on them and which of them are based on real us. For having it easier to read the inner compass it is recommended to try it out for these few days.
19. - 22. 6. Nové Hrady, Sunny House (very South of Czech R.) English and Czech
CANCELLED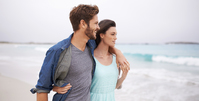 Tuning in Yourself and your Together-Journey
For couples, who wish to give to their partnership a present. To tune in yourselves and bring the puzzle pieces of your being together with your partners. You might use the chance to tidy up, may be throw some emotional rubbish in a bin, to give yourselves time for a bath in touches, which can have so many colours and levels, even a level of sexual magic, but often the time or space for them to revel is missing. For example for the simple reason that out kids are the fruit of our love, but they can sometimes seem to be also something sitting between us - not making it as easy for us to reach each other, as it used to be before. This seminar is for life partners who have been on their journey for some time and both of them long for continuing it together. For people who are willing to play with shifting their points of view, communication patterns, touches and energetic connection in order to enrich their partnership,
For those who would love to put together a refreshed mosaic of their together-journey, where his and her life potential has its own grounded place.

5. - 8. 11. 2020 South Czech Republic (Vimperk), English
---
---
Individual Sessions
Energetic body work, eventually combined with vibration of tuning forks. For one person, or for a couple simultaneously, or a special offer for women.